Any organization conducting business over the internet is at risk of a Distributed Denial of Service (DDoS) attack, a malicious attempt to disrupt the normal traffic of a targeted server, service, or network by overwhelming it with a flood of internet traffic from multiple sources. Our DDoS Defense Solutions use best-in-class security technology to monitor your traffic, detect threats, and alert key personnel to mitigate these disruptive and costly attacks before your business operations are impacted.
Business continuity
Our low-latency solution removes malicious traffic, while allowing legitimate traffic to reach your network uninterrupted. We use automation techniques to handle common attacks.
Monitoring
Our traffic monitoring and attack detection centers are staffed by security experts who proactively monitor traffic around-the-clock. They can identify anomalies and quickly respond to attacks—protecting your business-critical systems.
Industry-leading technology
We provide early DDoS attack detection using a best-in-class defense indepth design and threat analysis that can respond to both new and existing attack types.
Efficiency
You'll get expert support and security without on-premise equipment or the need to hire security resources— keeping expenses to a minimum.
Flexibility
We offer immediate on-demand service if you experience an attack, as well as a proactive set of subscription-based options that keep your organization protected
Added Solutions
• Cloud Connect / Express Routes to CSP
• BGP Blended Internet
• Metro Ethernet / MPLS
• SDWAN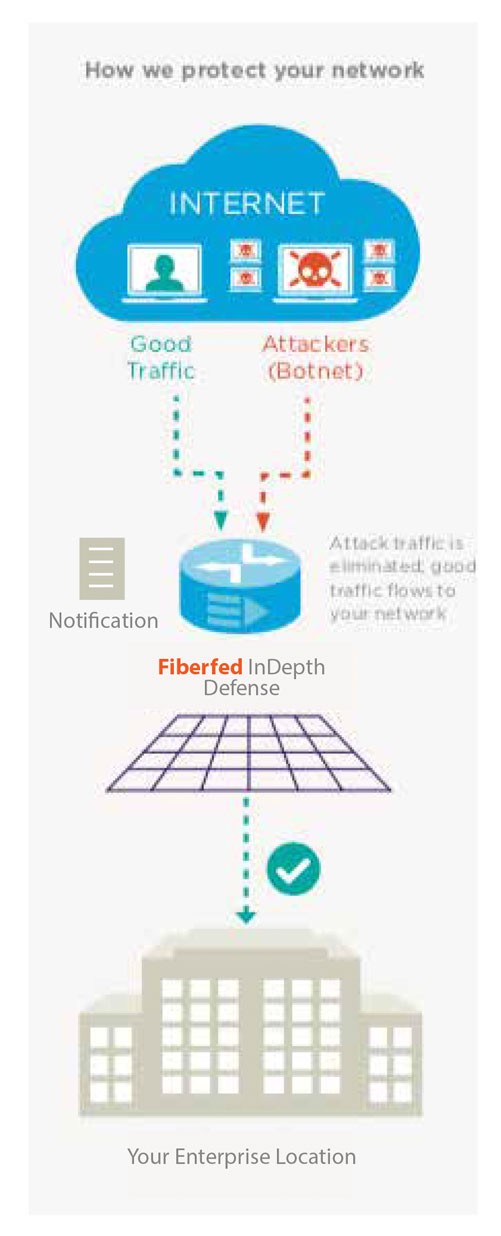 FiberFed provides more than 20 Years Experience implementing DDoS!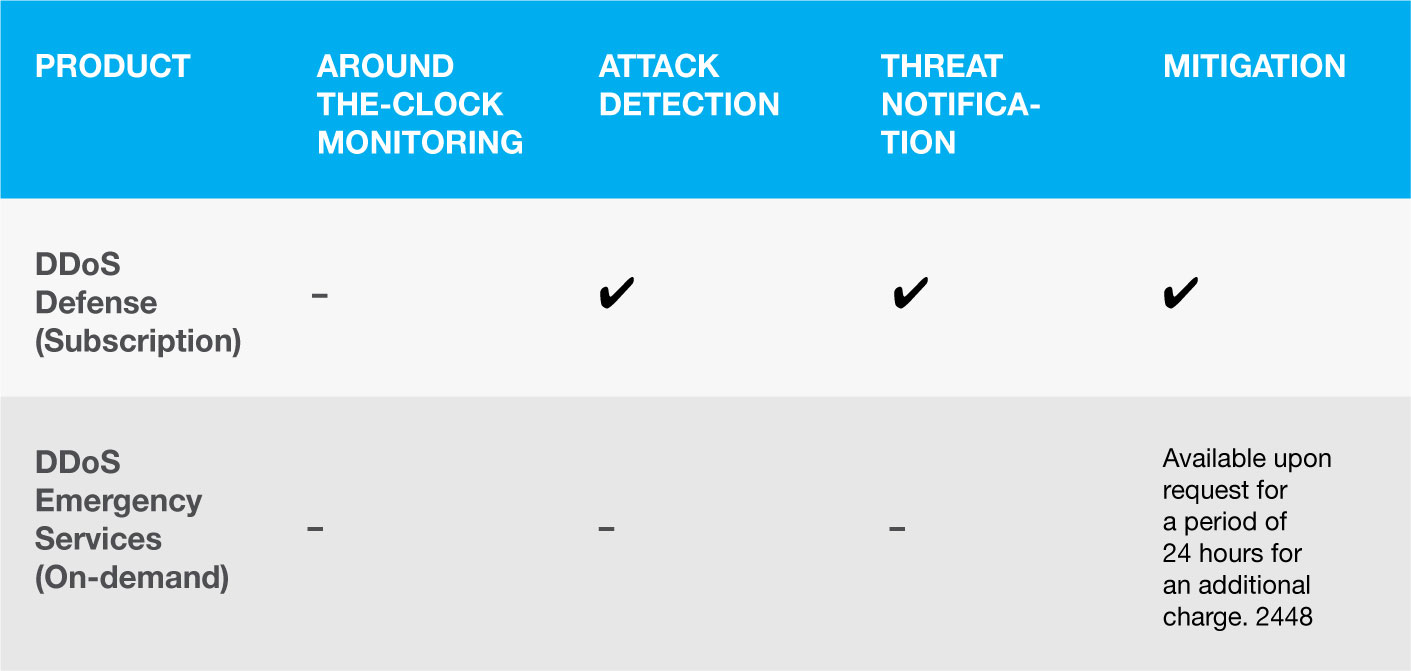 Stage 1: Threat Notifications via SMS/Email
FiberFed monitors all of our peering points to the the Internet and can detect and notify our NOC and your Point of Contact of any threats detected on your circuit. Mitigation will be customers responsibility.
Stage 2: Inline Mitigation and Notification
As stated in Stage 1, FiberFed monitors all traffic for threats, but in this stage we route your through our Mitigation Firewall that allows for us to clamp down on volumetric attacks and other rouge malicious traffic. We will be able to notify your point of contact of Threat and Mitigation action. Mitigation will be done automatically based on our database of threats! Since malicous threats are continually evolving we can also mitigate manually based on our proprietary runbook.
Stage 3: 24/7 SOC access and L7 Support
In addition to Stage 2, some customer networks need access to Security Operations Center in order to protect there circuits with a faster SLA and also protect their applications (Layer7 Mitigation). Here staff to meet your InfoSec needs and ensure your circuits and applications are up.
Firewall as a Service:
Firewalls are the necessary element at the edge of your network. Firewalls come in all sizes and carry various support and licensing cost. Our Firewall as a Service is matched to meet your circuit size and to eliminate the need for your IT staff to manage and patch this critical network appliance. This service will also lower costs as licensing and support with manufacturer are built into the service. This also means that most DDoS attacks are stopped at the Core of network, and limit volumetric affect on your circuit to the premise.